Dog Grooming Clipper FAQs For Cautious Dog Owners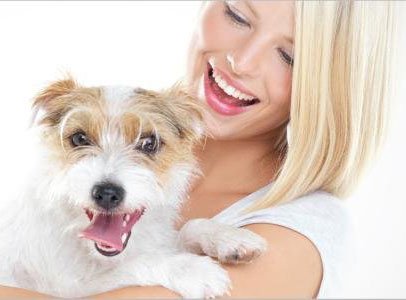 The dog clipper is the first, most important tool in the arsenal of the dog groomer – whether professional or not.
These pet clippers should provide an effective, efficient way to clip the hair of your pet, with plenty of helpful features in the mechanics and design.
There sometimes the assumption that all dog clippers are the same. But, there are differences in the functions that can make a difference.
These dog grooming clipper FAQs should help you understand these devices a little better, and how to get the best experience.
1) Does it really matter if it is single speed or not?
There are different speed options on different devices. Some go as high as three or more settings, some are single speed, and many offer two speeds. The latter is common because it offers a choice between faster, efficient cuts on the coat, and slower, more deliberate cuts on other areas.
Different speeds basically give the user greater control. They are also important when handling the issue of heat – as you will see below. Also remember that models with additional grooming tools and attachments will add to the versatility.
2) How can I be sure that this model is safe enough for my dog?
This is an important question for all dog owners. We all want an effective device and a good price, but this worth disintegrates if the clippers are unsafe around the animal. There are three areas to be concerned with here.
The first is the noise produced by the motor. A quiet device is less scary. Then there is the vibration produced, which can also be distressing. Then there is the heat from the blades. Some blades heat up far too fast. This is a health risk to the dog's skin.
3) What can I do to prevent the device from overheating like this?
There are some different ways to prevent a device from overheating. Some switch down to a lower speed to reduce the pressure on the motor. Some turn the device off entirely for a little while – although this isn't convenient. Others use blade oil. The best approach is to pick a device that doesn't heat up in the first place.
4) Is corded or cordless best for my dog?
The answer to this question depends on the breed of dog, their activity levels and where you plan to groom them. Large dogs that might wander around, and like to be groomed outside, stand little chance with a corded model.
Corded devices only reach so far. Cordless models are easier to manoeuvre, but they will need a good battery life on larger animals.
Also check to see if the device comes with an extra battery pack. The problem with cordless is the downtime while the device charges up. A second, removable battery eliminates this issue.
5) Most devices seem to come with the same type of blade. Is this the best blade, or just the standard choice?
You will see the term #10 ceramic blade in the specifications of a lot of dog hair clippers. This is a standard inclusion regardless of the price, brand or purpose of the clipper.
It seems that this is seen as the basic, safe option where users can't go too wrong. It is fine to begin with, but many groomers switch it out and upgrade. A device with a simple blade release makes this a lot easier.
7) Most devices also promise to be ergonomic these days. How ergonomic and beneficial can they really be?
Ergonomic is still something of a key word in sales pitches. Everyone wants to prove that their device is comfortable and ergonomic for the best experience. This is why many pet clippers now have a similar shape and body length, with a good grip. It is all about comfort and balance in the wrist, to reduce the risk of pain and fatigue during long grooming sessions.
Hopefully these dog grooming clipper FAQs offered a different way of looking at these devices. There are many features that we can gloss over in the specifications, that are actually very important. Ergonomic, cordless devices with two speeds are preferable in many cases. But, the best choice comes down to the personal needs of both yourself and the dog.