Ensure that Your Dog is Well Groomed with the Andis 63970 PowerGroom Clipper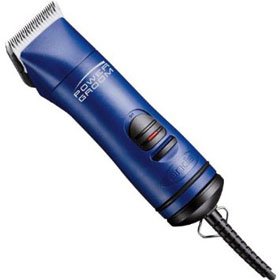 Save Yourself the Cost of Going to the Dog Groomer – Do you want to avoid the costs of taking your pet to a dog groomer? Or, does your dog become skittish, even nippy, whenever someone else clips him? Then, you'll want to consider the benefits of using the Andis 63970 dog clipper.
Some of the Features
The canine clipper gives you total control over the grooming process and is excellent to use on small and medium-sized dogs. The professional trimmer comes with a 12-foot cord and an additional drive for the for the CeramicEdge or UltraEdge blade recommended for the unit. Measuring 7.5 x 1.8 x 3.5 inches, the lightweight trimmer weighs just a smidget over two pounds.